VIETPRO We are a professional manufacturer of load bank, providing AC/DC power quality testing solutions for oil and gas industry projects, data centers, lifting crane braking systems, Elevators in factories. Our products have been present in the electricity, oil and gas, and telecommunications industries. VNPT, Viettel, Schneider, Emersion Vertive, Black & Veatch, Samsung… are regular customers.
Telecommunications customers such as Mobile phone, Vina phone, Fpt, Viettel… use Vietpro load bank to test 48VDC telecommunications power supplies for BTS stations, or test battery bank from 220VDC to 550VDC for data centers and broadband services as well as regularly check the capacity of AC UPSs and generators. We provide professional cold room temperature testing solution for data center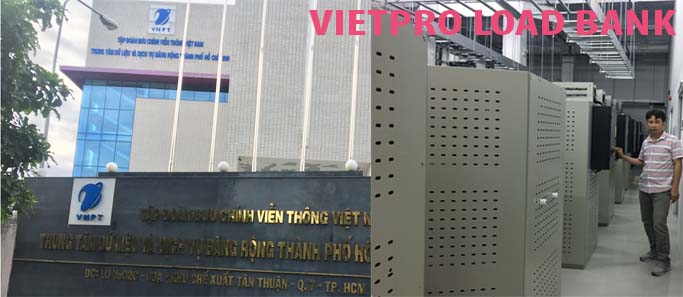 Electricity customers of hydroelectric and thermal power plants use Vietpro load bank to check and maintain battery packs with high DC nominal voltage with large capacity up to several thousand AH, AC/DC maintenance check UPS, backup generator. Vietpro thermal loadbank provides a comprehensive solution to check SCADA room temperature in the electricity industry
Oil and gas industry customers projects in oil refineries, oil rigs for AC/DC UPS with high capacity Emergency Lighting Ups system, FGD Ups system, LP CO2 Ups system, distribution system AC/DC Ups..